Ya'll Just Gotta
Love
These Links...


If you want FREE gorgeous 'critter' backgrounds, all you have to do is ask! Beautiful work and very prompt.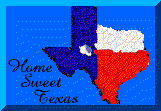 I have to toot my own horn. This is MY graphics and background site. I'm trying to use uniquely different designs that aren't seen on everyone else's page!

If you are looking for anyone special in your life that you have lost touch with, this is the place to go. It's completely free, anonymous and strictly confidential.
Beverly has a new gif, background and other interesting information site. I think you'll enjoy her artistic mind!

Tweeks' Poetry Website has poetry she has written that will warm you to your inner soul.
Aw, Shucks! This site has to be as Southern as it gets! It's great for people from the South and everywhere else too. A definite must see site!!

Have a couple of hours to spend being entertained?? This site is not only filled with humor but has many outstanding links to see. If you miss this one, you'll have missed a lot!!
Greetz Cards is a new free greeting card site that is heads above all the others. Huge variety of all kinds of cards including animated, java applet and lake effect plus midi's that won't put you to sleep! Don't miss this one!!